2 fincas in Ibiza for sale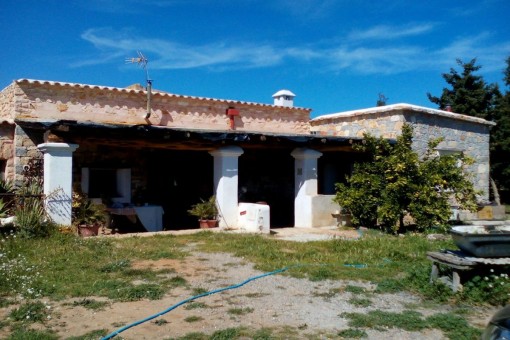 Santa Eulalia, Beautifull farmhouse in Santa Eulalia del Río
constructed:
256 m²
plot area:
24.500 m²
bedrooms:
3
price:
€ 2,500,000.-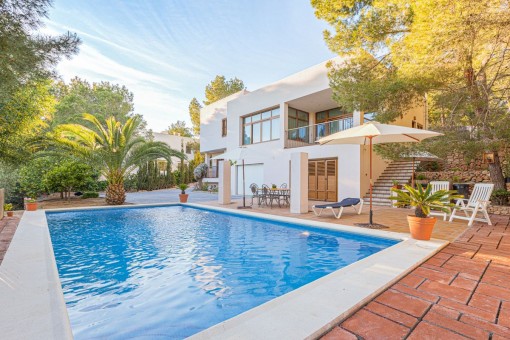 San Antonio, Lovely finca with pool and holiday rental license near Cala Salada, San Antonio de Portmany
constructed:
400 m²
plot area:
1.250 m²
bedrooms:
3
price:
€ 1,370,000.-
In 1235, six years after the conquest of Mallorca, the Catalonian commander Jaume I set out with his knights for Ibiza to wrest this Balearic island from the Moors who had ruled until then. In the same year, Ibiza became part of the Christian kingdom of Mallorca, followed a year later by Formentera.
The history of the fincas in Ibiza
As was customary in the Middle Ages, James I rewarded his followers with land on the conquered islands. Thus, large estates under noble rule were created, especially in the fertile interior. These classic fincas usually consisted of a representative manor house in the center and other estates scattered throughout the country. In the capital Eivissa, Ibiza Town, the aristocrats built themselves magnificent town palaces, which still characterize the old town today
Today, interest in a Finca in Ibiza is very high, which is why almost every detached country house built in a rustic style is called a Finca. But a "real" Finca is based on these old structures and is either on the site of the original Finca or is a converted former agricultural building.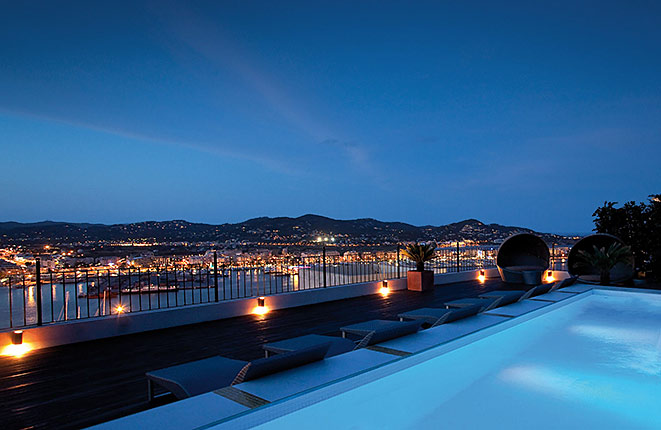 Breathtaking proeprty in Ibiza with sea views
Lover's finca properties with tradition
Fincas at Porta Ibiza is usually between 100 and 300 years old. These are lovingly renovated country houses and traditional properties in Ibiza, which are distinguished by their history, location, and furnishings. Numerous fincas in our real estate offer have their pool.
Due to their agricultural origins, no traditional Finca on Ibiza is located directly by the sea; here the soil was too salty or marshy to be able to cultivate it appropriately. But even the Spanish nobility loved to let their eyes wander over the countryside, which is why many fincas on Ibiza offer an unforgettable panoramic view, sometimes even as far as the sea.
Newly built country houses can be found in the category "Villa Ibiza".
Many Ibiza travelers love to retreat to the rural idyll to relax after the party hustle and bustle in Ibiza Town or San Antoni, e.g. to Santa Gertrudis, which is only a 10-minute drive from Eivissa, or to the area around Santa Eulalia.
Finca for holidays in Ibiza
Due to the legalization of holiday rentals, detached properties in Ibiza can now officially be rented out to holidaymakers. Especially in the high season of July/August, your property can achieve fantastic returns. The prices for a century-old Finca in Ibiza have been stable for years due to the limited supply of corresponding properties and are in the single to double-digit million range.
Porta Ibiza specializes in such collector's items and has a great deal of experience in this area. Owner Natascha Sandig lived in a 300-year-old Finca for many years and has renovated and redesigned it with great passion. Are you looking for a Finca in Ibiza? We will be happy to advise you on the purchase and sale of your dream Finca in Ibiza.